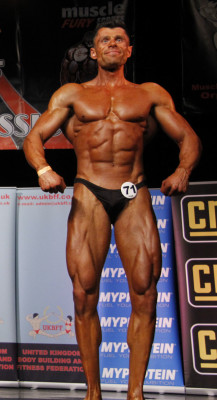 KETO BLOG. #WEEK 6. DAY 38
Hi everyone who follows my journey and who just joint me- well come.
Sorry for a very long delay with my written KETO BLOG. Last 2 weeks were mad in terms of being busy with work and family.
But now i am back and try to stay on track of things so every week i will produce at least one report on my journey.
As on Sunday morning i weighted myself at 96.3kg. Which is 1.5kg down since week ago and 1.2kg overall weight loss since 2 weeks ago.
As you can see from Weight chart 2 weeks ago i gained some weight instead of loosing it.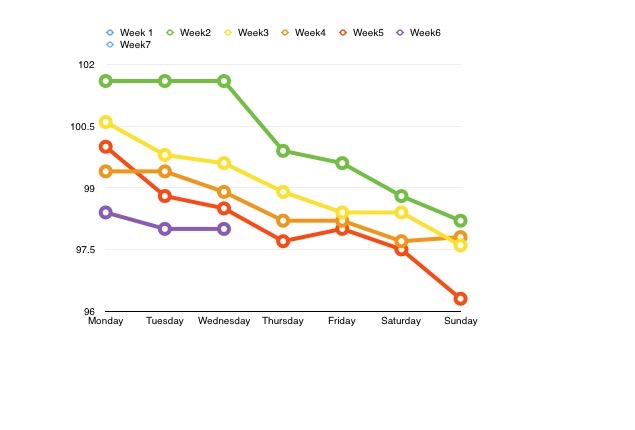 The weight SPIKES on chart are mostly to do with extra water retention happened after heavy workouts or from unplanned food involved.
MORE SUDDEN WEIGHT DROPS ARE to do with water intake and diet adjustments.
So every time you step back you you need kick your self back on track again.
This is going to be a bit longer post as i skipped nearly 2 weeks of updates. But stay with me and you will get some good information for yourself.
First of all i would like to highlight that what I am doing is SPECIFIC KETO ADAPTATION FOR SPORTSPERSON. THATS COULD BE FITNESS MODEL, BODYBUILDER, PHYSIQUE ATHLETE AND ANY ONE WHO'S GOAL IS TO GET SHREDDED BUT SAME TIME TO SAVE THEIR MUSCLES. ITS ALSO IS USABLE FOR ANYONE WHO WANTS TO LOOSE WEIGHT BUT IT IS MORE STRICT VERSION OF NORMAL CYCLIC KETO.
SO LETS START
ITS WEEK 6 of my journey which i decide to share with you guys for main reason to educate and show how things happens from first hand and what obstacles you can meet on the way and what to do it those cases.
So here is my last 5 weeks of weight monitoring chart. I didn't start to monitor my weight daily from week 1 so i will start from week 2 which wasn't daily measurements as such as well but better than only 2 measurements on week 1 :)
So as you can see its easy to understand this chart and lets analyse it a bit.
I WOULDN'T recommend to do such chart if you cant have clear head on days when things not going as planned.
What we are looking in this kind of chart that PREFERABLY/ IDEALLY your body weight is always getting lower on same day of the week compare to previous day. THAT WOULD BE IDEAL.
BUT… If you are weight training person, you know that from some training styles and intensity, water restriction you can sometimes hold more water in your body compare to usual day. Also different training patterns will increase or decrease your weight loss on weekly basis.
So its important that you understand whats going on with your body and what you need to do in order to keep moving forward in progress.
As you see every week i start from much higher weight than end of previous week. Thats because i am on Cyclic Keto diet where i am in Keto mode during the week and on Sunday i do my CARB/or FAT load or COMBINATION of both. WHY I CHOOSE ONE OR ANOTHER? THATS WHY YOU HERE – TO LEARN ALL THAT. STEP BY STEP
Why i do it like that? You may ask. Because as athlete i NEED to save my muscles and to give shock for THE body.
As you can see from weigh chart i also a human and have good and bad days. And my weight sometimes goes up, down or stays unchanged. MOST IMPORTANT THAT YOU START YOUR WEEK FROM LOWER WEIGHT AND FINISH IT ALSO AT LOWER WEIGHT.
OBVIOUSLY for WEIGHT TRAINING PERSON ITS NOT ALWAYS ABOUT LOOSING WEIGHT, ITS ABOUT GETTING IN TO CONDITION. YOU CAN LOOSE WEIGHT BUT YOUR CONDITION WONT BECOME BETTER. SO THATS IMPORTANT TO UNDERSTAND ALSO.
SO
FOR OVERWEIGHT PEOPLE WHO CONCENTRATING ON WEIGHT LOSS – your goal would be WEIGHT LOSS and WAIST SIZE DECREASE.
FOR ATHLETES – You HAVE TO KEEP AN EYE ON YOUR CONDITION ALSO.
I ALSO LIKE TO HIGHLIGHT THAT I AM DOING THIS NATURALLY SO MY EXAMPLE CAN BE USED BY ANYONE WHO WILLING TO TRY KETO DIETING NO MATTER ASSISTED OR NATURAL.
Basically when TRAINING NATURALLY things happen a bit slower. But result in the end will be great in any case.
I ALSO DOINg this naturally to show that you can save your muscles in process. And most likely save more muscles than following carb diets.
I AM NOT BIG FAN OF 20+ week dieting even for natural training person.
SO I WANT TO SHOW YOU HOW WITH KETO DIETING YOU CAN ACHIEVE SAME OR EVEN BETTER RESULTS THAN WITH CARB DIETING AND IN SHORTER PERIOD OF TIME.
SO LETS GET BACK TO ME.
I have my good days and bad days. Days when i slip of diet a bit and days when i follow my diet to last drop of oil.
This Diet consist from leaner types of protein foods and curtain types of fats.
NO , YOU CANT EAT ANYTHING ALL DAY LONG AS MUCH AS YOU LIKE IF ITS FATS.
FATS ON KETOSIS ARE USED IN SAME WAY AS CARBS WHILE NOT BEING IN KETOSIS. THEY FUELLING YOUR BODY WITH ENERGY. So if you start eating uncontrollable amount of fat, SAME THING gonna happen as if you eat carbs – you going to get FAT.
AND to achieve extremely good results in fat burning and shredding game you NEED to BE STRICT but being able to ADJUST YOU DIET WHEN NEED TO.
HOW TO DO THAT YOU WILL LEARN IF YOU KEEP FOLLOWING ME.
JOIN ME ON My
FACEBOOK – Pt Jev Achmedov or Team Achmedov
INSTAGRAM – @team_achmedov
TWITTER – @pt_jev_achmedov
YouTube – Team Achmedov
FOLLOW MY UPDATES AND YOU WILL FIND MUCH MUCH MORE